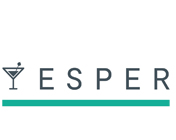 Whether it be a ceremony or an exclusive event, special occasions demand an impeccable and stylish look. The first key step is to choose from the selection of fabrics of the Guabello Vesper bunch.
An interesting alternation of matt and gloss and 3D weave effects, details inspired by the most popular formal fashion trends of the moment. From classic to sophisticated, the Vesper bunch consists of fabrics with sophisticated designs embellished with original and exclusive details.
Discover the alluring comfort of this selection of fabrics, ideal for creating the perfect sophisticated look for your next engagement.
MINIMUM ORDER 25 metres per colour.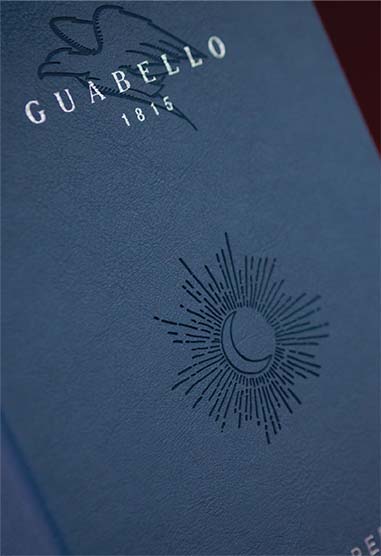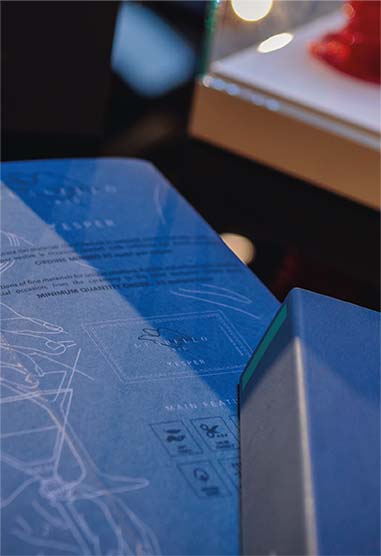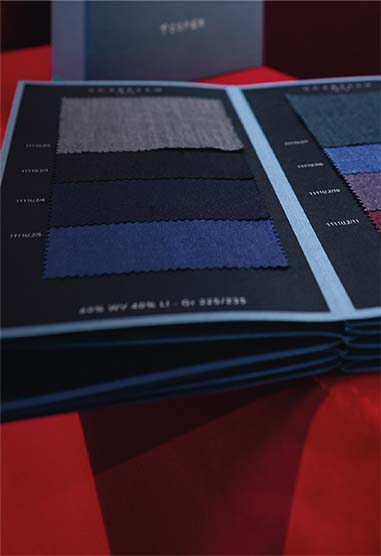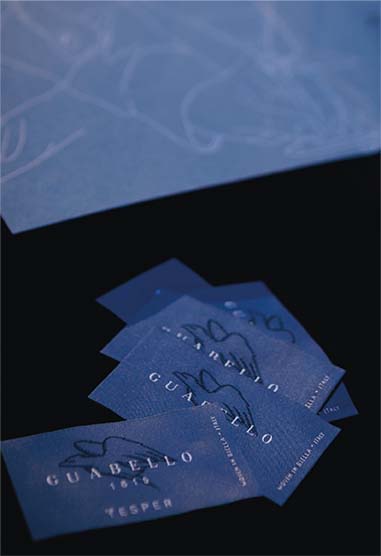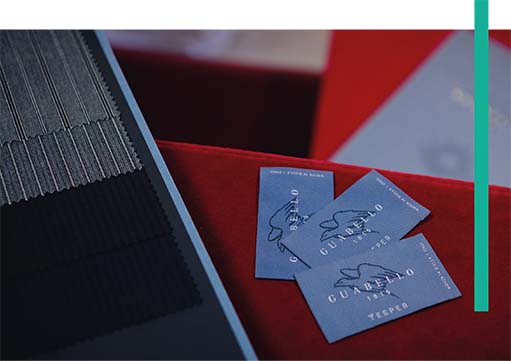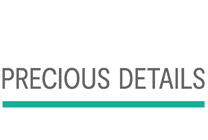 Specially created by Guabello for occasions that demand a certain style, these fabrics take their name from the Vesper cocktail, the preferred pre-dinner tipple of James Bond, creation of writer Ian Fleming and unparalleled paragon of natural elegance.
Iconic and remarkably refined, this cocktail inevitably inspired the selection of fabrics that Guabello has created for those truly special occasions that require an additional touch of elegance.
"Shaken, not stirred" is the little detail that makes the Vesper Martini so innovative and original. Just like the cocktail that inspires them, the fabrics of this bunch are all about precious details.

The moon, queen of the night par excellence, becomes the inspiration for the creation of the Vesper bunch. Symbol of life and transformation, discreet and elegant, the moon is perfect for representing a selection of fabrics capable of fulfilling any need, down the finest of details, to fully express its personality.
Seek your style and create the perfect cocktail attire with the Vesper fabrics of the Guabello bunch.
The event season, whether social engagements or ceremonies, has begun and each one has its own specific dress code. Every modern gentleman must know what they should be wearing. The selection of Vesper fabrics will amaze you, guaranteeing you the perfect look for every occasion.