Pull the plug, day by day
Pull the plug, day by day
Guabello presents the Fall-Winter 2022|2023 collection in which the trend of an increasingly cutting-edge fashion is confirmed, in which technology and comfort mark the rhythm of product innovation.
Discover all the novelties of this season in the seven fabric capsules, that give life to the Fall-Winter proposal signed by Guabello.
Sunday – No fixed plans! Just relax
It is finally Sunday, a day completely committed to you, able to bring a pleasant atmosphere to relax and focus for the week to come.
No matter what your plans are, you already know that there is only one fabric that can attend you on this day of relaxation and adventure: K-Easy.
K-Easy can find the right balance between functionality and everyday utility, offering a 360° fit feature.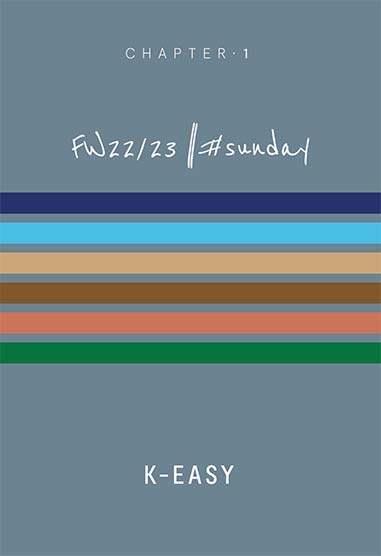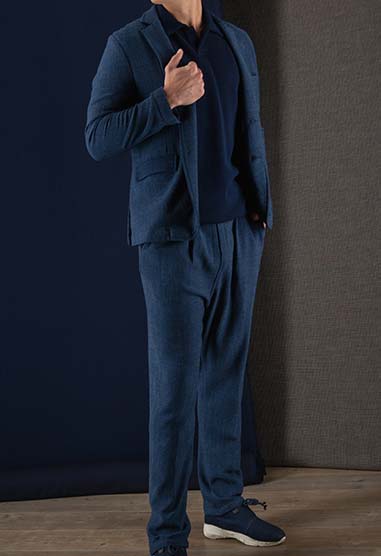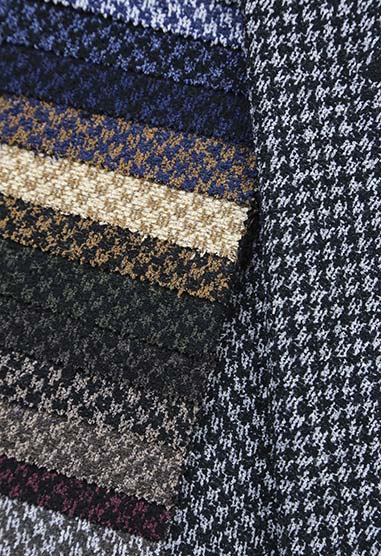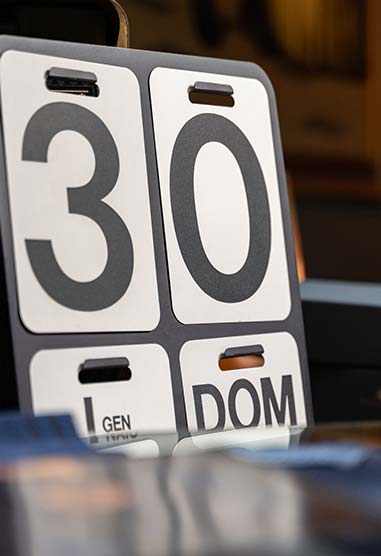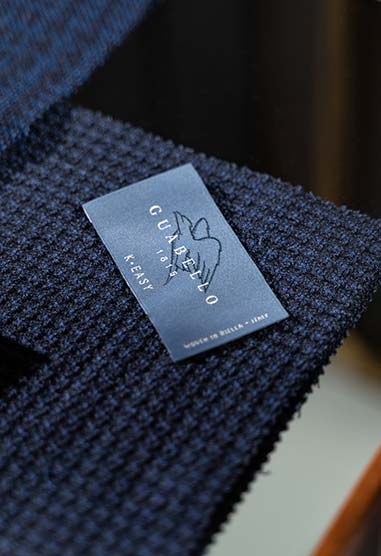 Saturday – h 9:30 PM – Special Event
For a special occasion, you certainly need a sophisticated look that will never go unnoticed. This is what awaits you for tonight's event, and the Studio fabric selection is the answer to your need, merging tailored silhouettes and casual dress codes.
Develop to meet the most creative needs of fashion designers, Studio is ideal for creating useful and functional garments, that known how to combine innovative fabrics and sophisticated line in just one innovative style.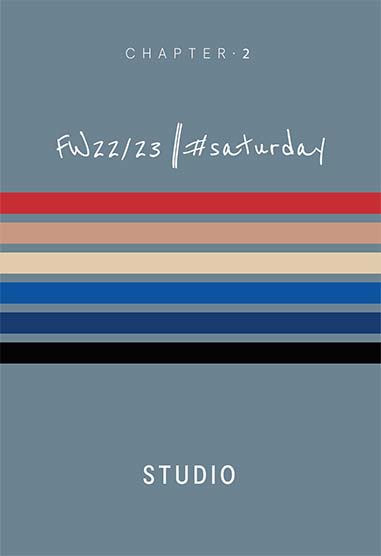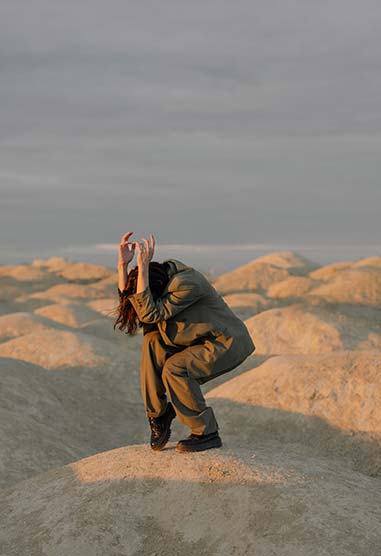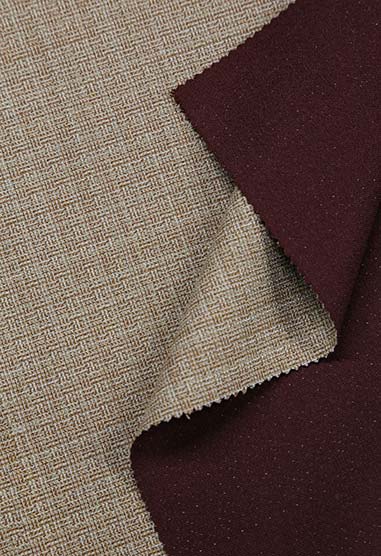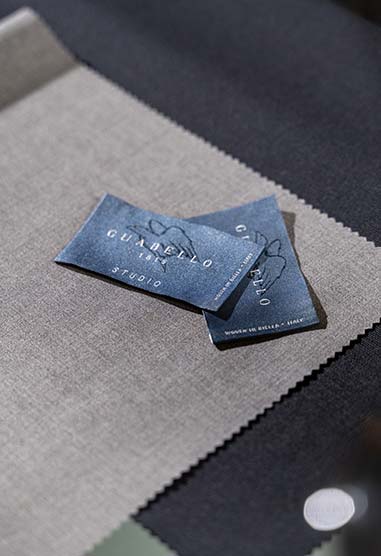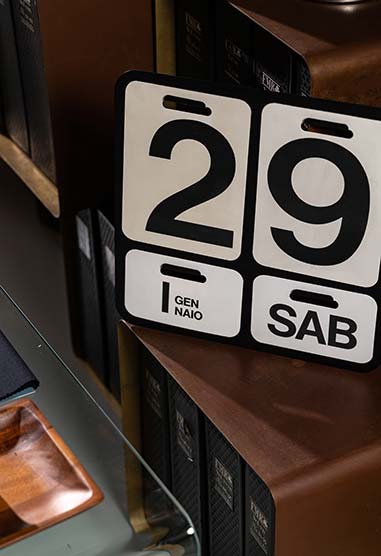 CHAPTER 3 – LIBERA | LIEVE
Friday – h 6:30 PM – Aperitivo in the city-center
You have been waiting for it all week long. The time for relaxation has finally arrived. Another intense workday has come to end, it is time to pull the plug, without sacrificing elegance.
For this evening aperitivo you have chosen Libera and Lieve fabrics, hitting the perfect style once more, so you are ready to live the weekend. These fabrics selections skillfully combine the lightness of natural fibers with the many properties of Merino wool, with a touch of extra comfort thanks to the innovative elastic feature.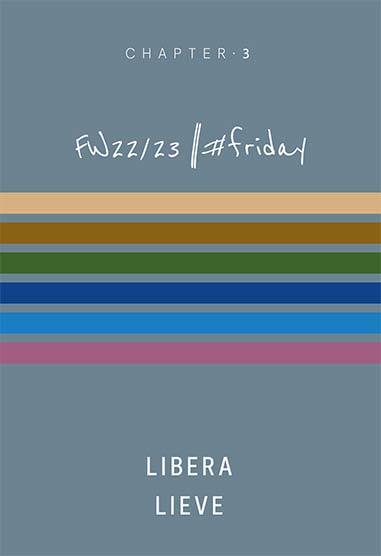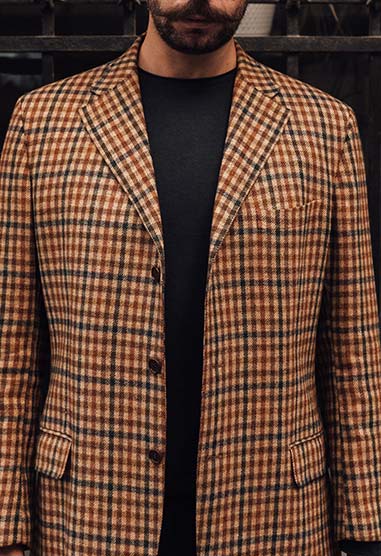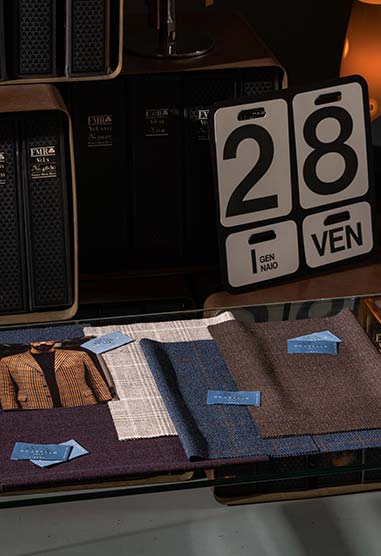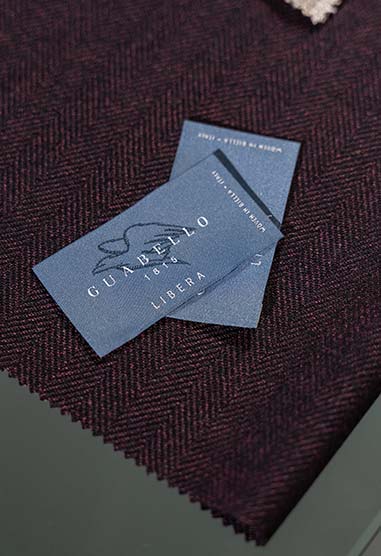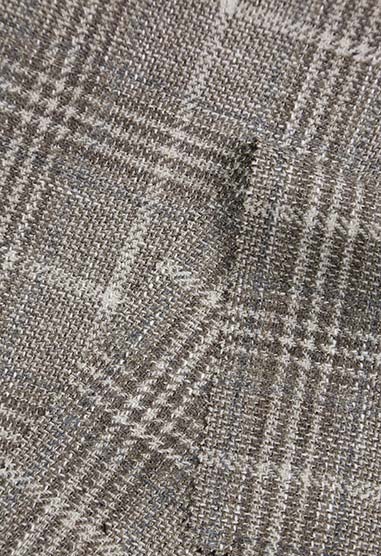 CHAPTER 4 – ROYAL FLANNEL
Thursday – h 5:00 PM – Walk through Kensington Garden
After a long workday, you managed an important transaction. To soak up the last rays of London sunshine, take a stroll through Kensington Gardens to forget the city's hustle, and take a breath.
Warm and comfortable, the Guabello's Royal Flannel is an essential item for winter wardrobe.
Extremely versatile and natural stretch, the Royal Flannel fabric selection is pure energy and dynamism.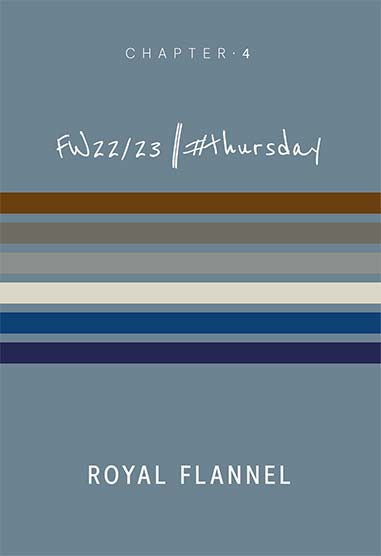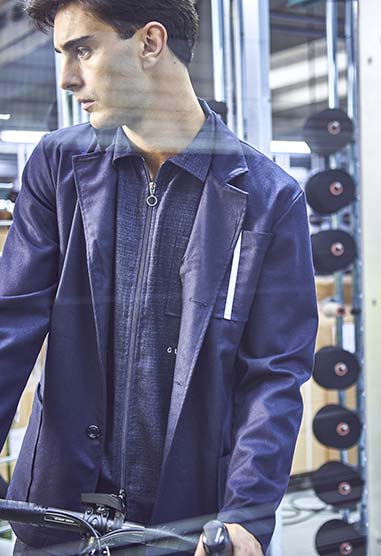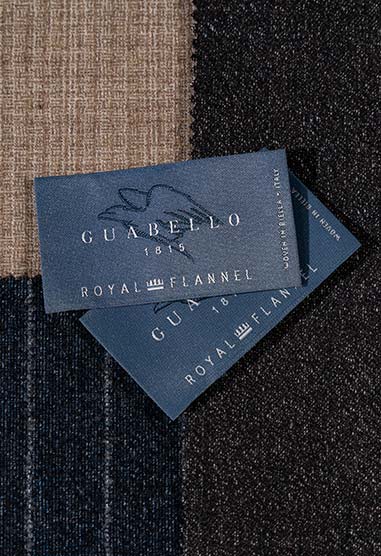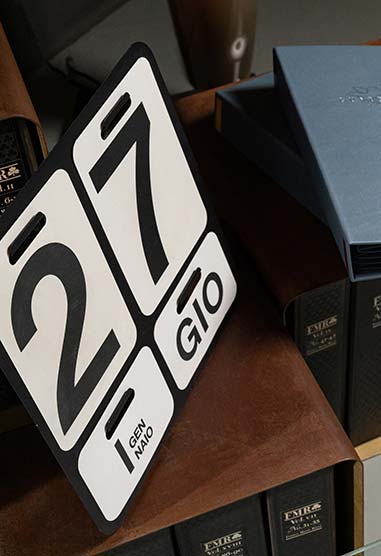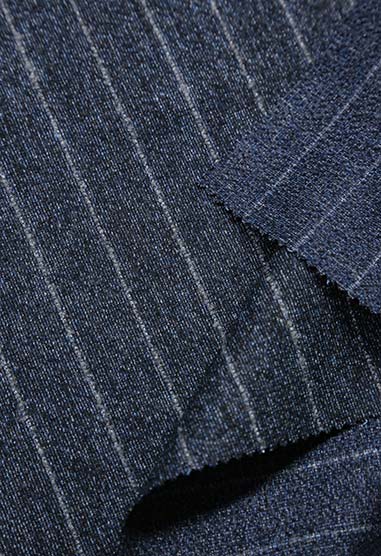 CHAPTER 5 – MOTION | GLOBETROTTER
Wednesday – h 12:00 PM – Flight to London
You are in the heat of the week and you have an important business trip ahead of you. The flight to London is at 12:00 PM, but you are already late. To keep up with the schedule, you have to run to catch the cab, but the race and the rain are not a limit for you.
Carefully selected to offer you maximum comfort, Motion fabrics represent the maximum expression of natural stretch, and, to offer you additional protection, the Globetrotter fabric selection ensures a high performance 100% fluoro-free water repellent feature.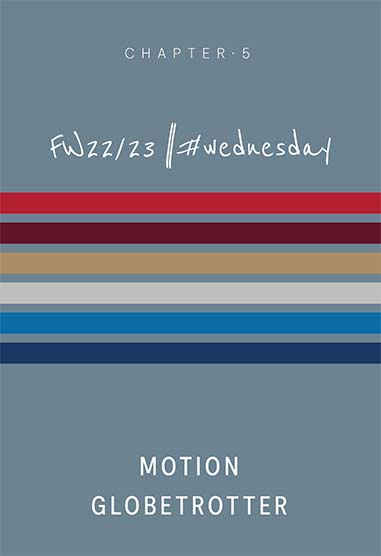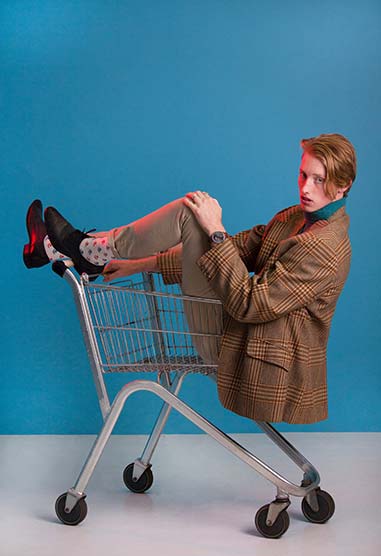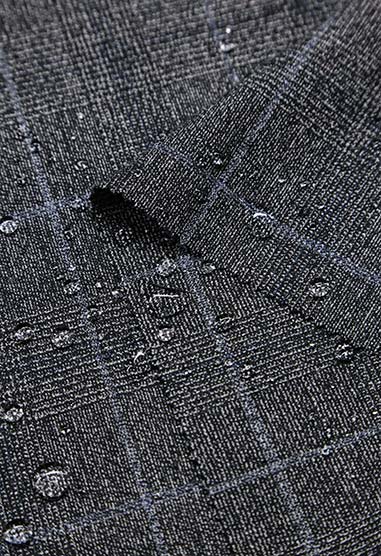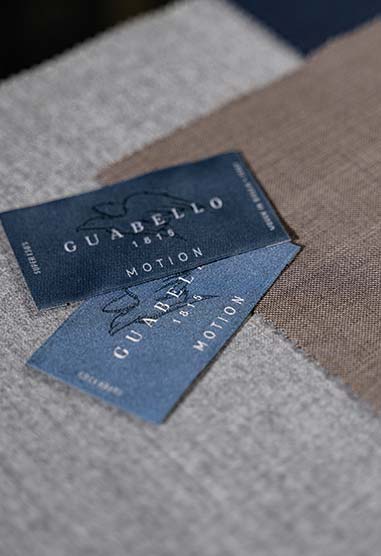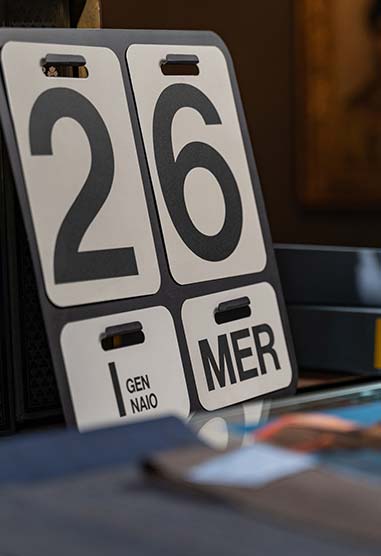 CHAPTER 6 – ONETHIRTY | CONNOISSEUR
Tuesday – h 10:30 AM – Meeting with the new consulting firm
The week has just begun, but there are already many commitments to be completed and appointments to be set. To face this fiery Tuesday, between meetings, OneThirty and Connoisseur fabrics are the best choice.
A new expression of Guabello tailoring style, the OneThirty and Connoisseur capsules are characterized by traditional classic taste, enriched by innovative details.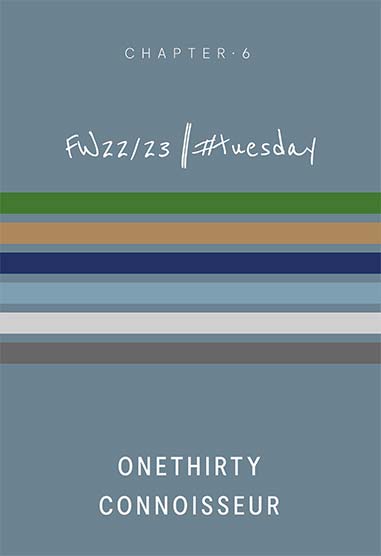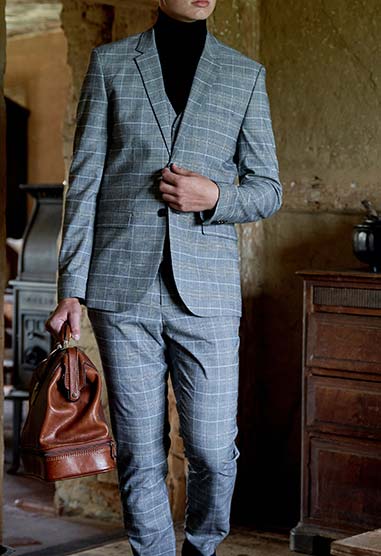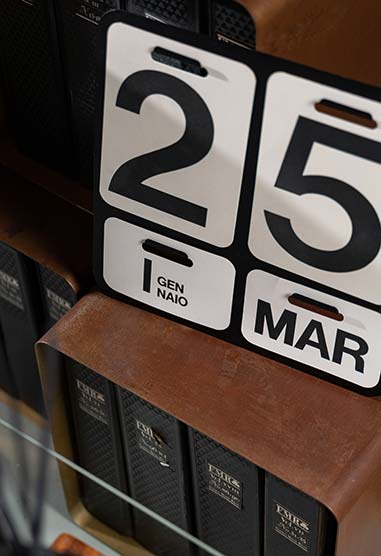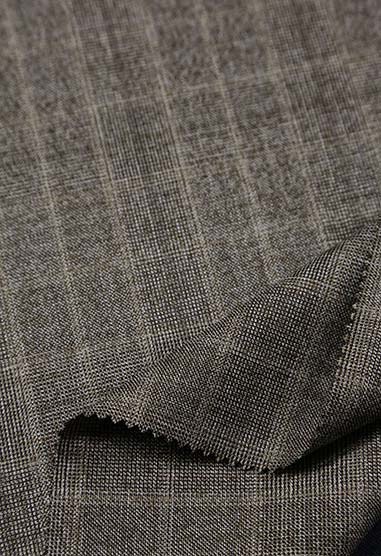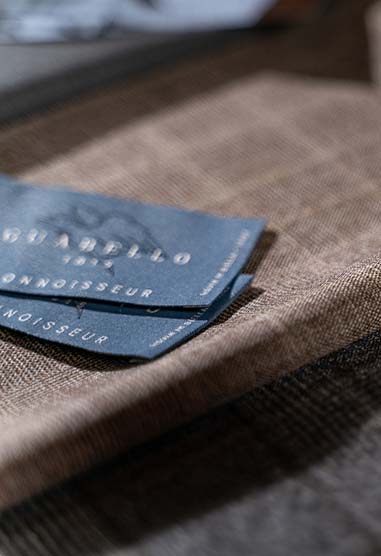 Monday – h 7:00 AM – Alarm Clock
It is Monday morning and, with the alarm clock set at 7 AM, a new workweek begins. To start the week well and respect all the resolutions and commitments, it is good to choose an outfit realized with contemporary fabrics, with no limits of space and time.
This is a wide fabric selection, from OneFifty to OneThirty, from Connoisseur to City-Zen to the most refined Vesper of Guabello Service capsule.