The Guabello Spring-Summer 2023 collection is, from the first glance, rich in colors and patterns, cutting-edge technological innovation, but, above all, characterized by a constant and growing attention to the environment.
In this real race to protect the future, Guabello chooses to act for a more responsible fashion world. We choose to create a collection that respects the eco-system, selecting raw materials with a reduced environmental impact and choosing increasingly sustainable production processes. This is the result of a daily commitment to research and innovation, technology, and product.
Discover the six capsules of the Spring-Summer '23 collection – Future Run!
K-EASY
The proposal of K-Easy fabrics is confirmed as the perfect alternative to be worn every day. Here, the concept of comfort is redefined, able to create a real trend, thanks to the distinctive knit effect.
Extremely versatile and functional, K-Easy fabrics perfectly follow every movement of the body, offering, in this season, a more complete stylistic proposal for dress and jacket, finding sartorial aspects of tradition that complement the innate casual soul.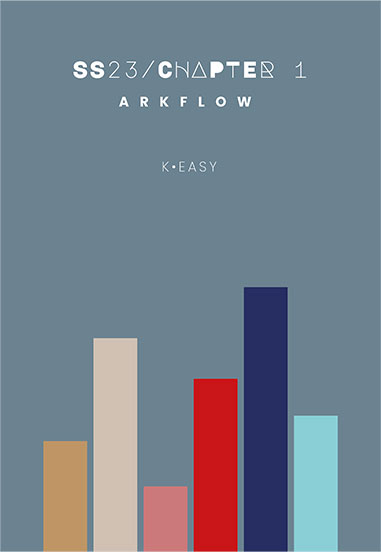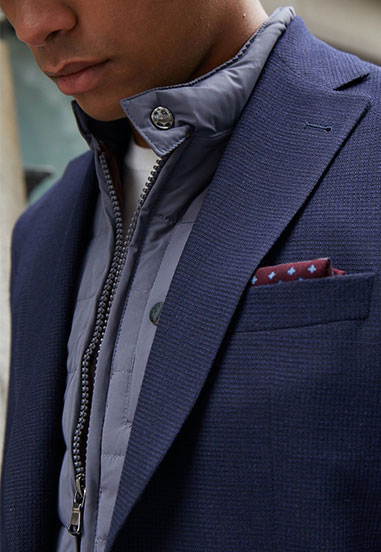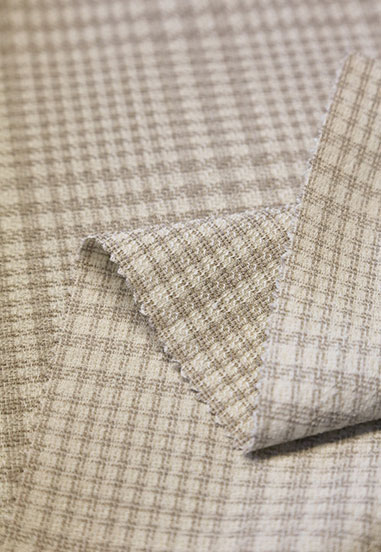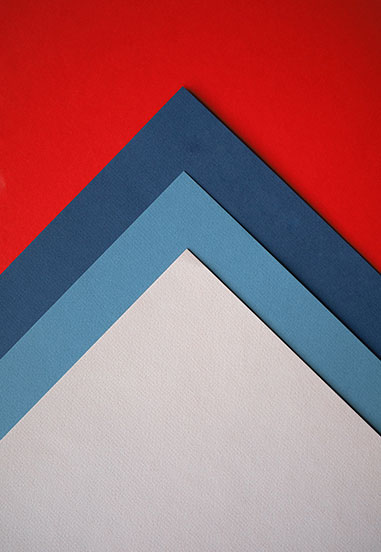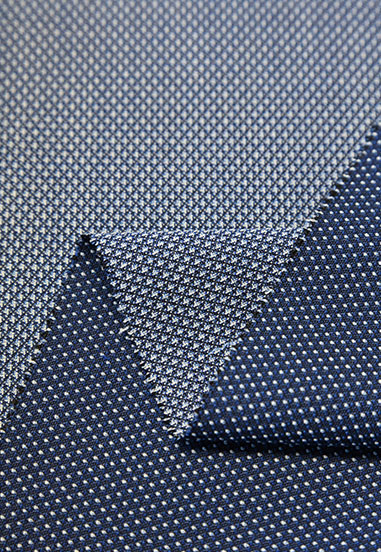 CHAPTER 2 – METAMORPHOSIS
STUDIO
The selection of Studio fabrics in this collection focuses on details. Traditionally minimalist, this season, Studio is enriched with a new important range of patterns, for suit and jacket.
Without sacrificing the perfect balance of comfort and elegance, Studio offers a more relaxed approach to tailoring. A bold attitude to metamorphosis that captures the creativity of designers, with a particular focus on fit.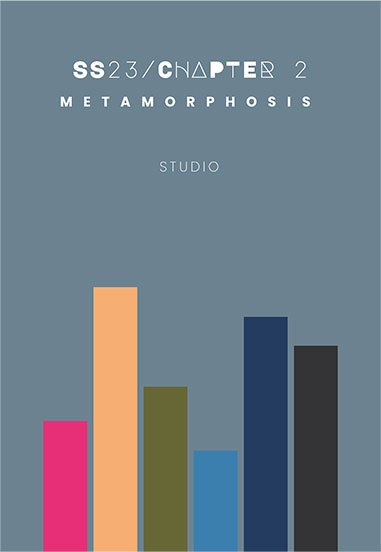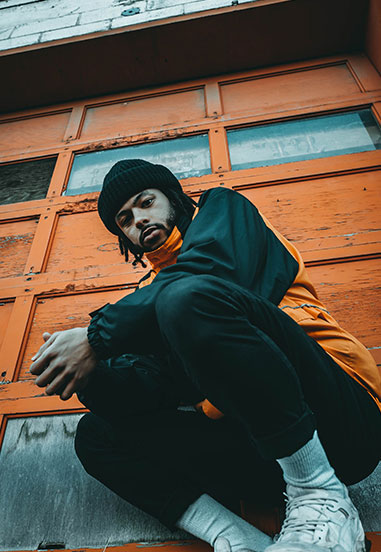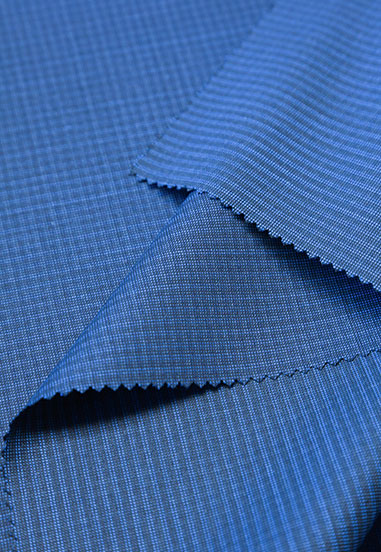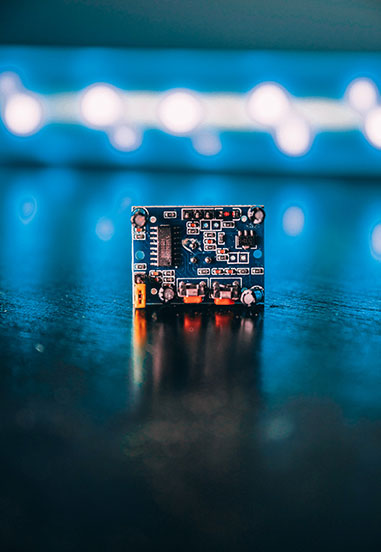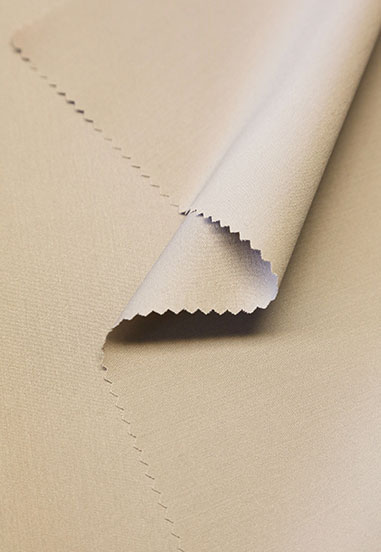 LIBERA – LIEVE
Colors and creativity play a fundamental role in the creation of Libera and Lieve capsules. The finest merino wool is expertly woven with other natural fibers, such as linen and cotton, expressing the real nature of these fabrics.
The most classic and traditional colors are perfectly combined with refined pastel shades and other trendy nuances, thus giving life to a proposal of fabrics for suits, jackets and blazers that will certainly not go unnoticed.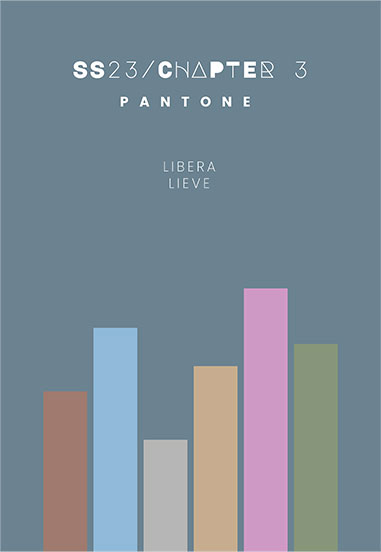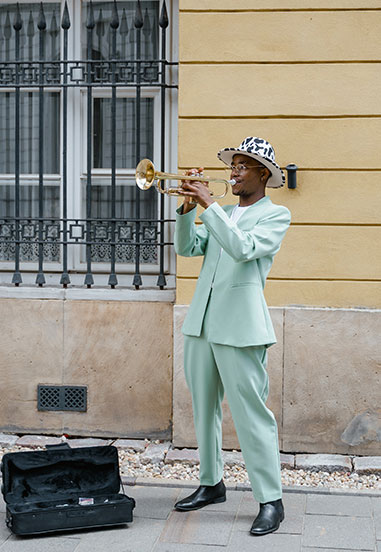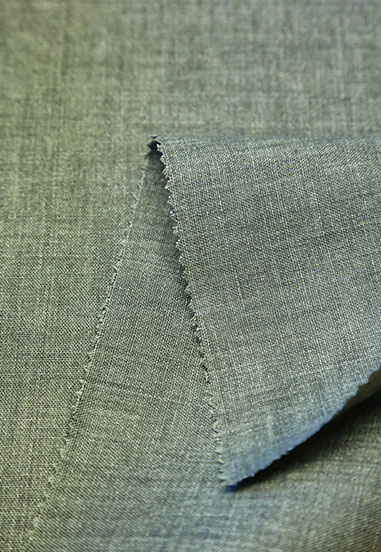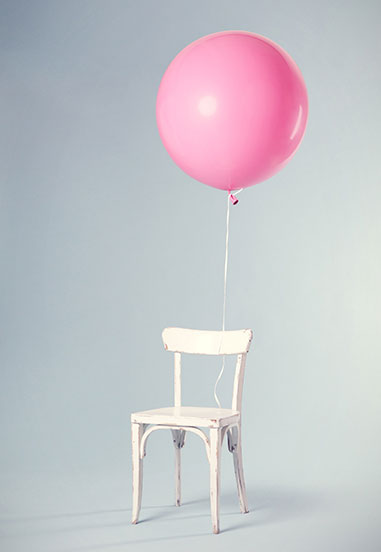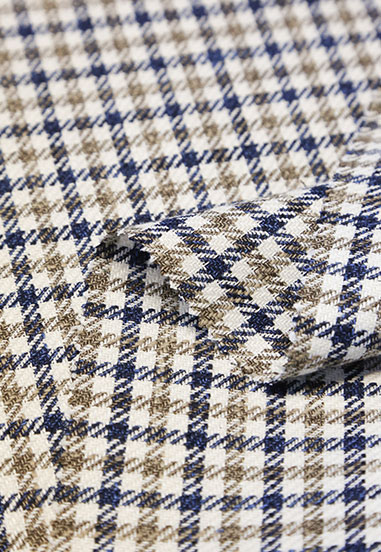 SPACE – MOTION
Extremely up-to-date, Space and Motion capsules offer high performance of completely natural stretch, obtained by emphasizing the intrinsic properties of wool and with no use of artificial yarns.
Motion fabrics offer all the comfort of 100% natural mono-stretch. The absolute novelty of this season, the selection of Space fabrics is characterized by an advanced natural stretch in four directions. Elegance and performance are the perfect match to win every challenge.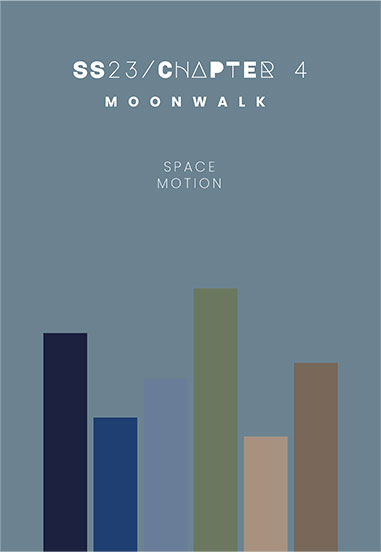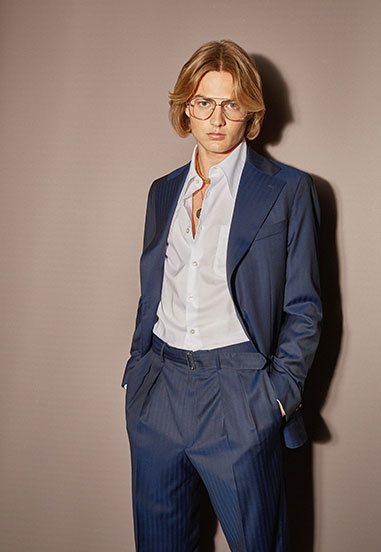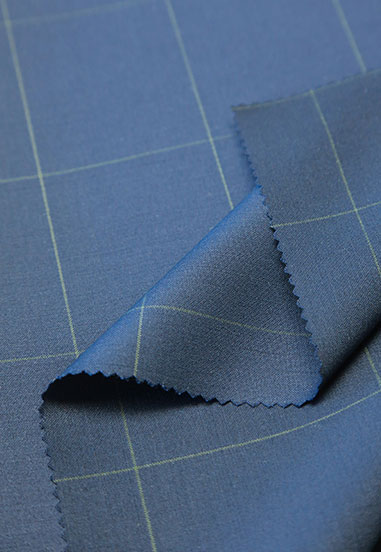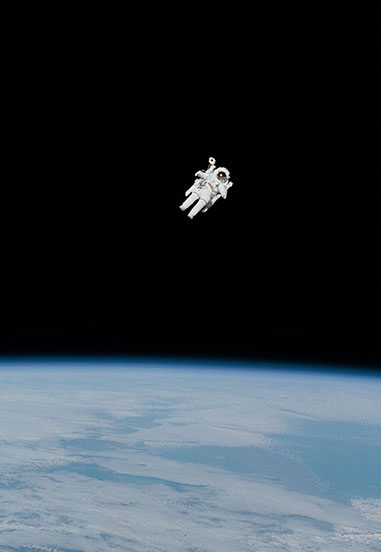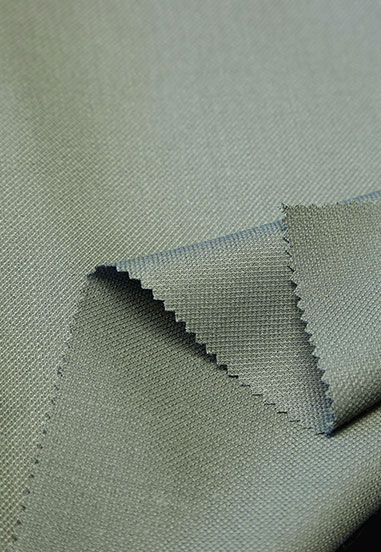 ONEFIFTY – ONETHIRTY – GLOBETROTTER – CITY-ZEN – CONNOISSEUR – LEGEND
This fabric capsule represents the must-have of Guabello elegance, without compromising comfort and refinement.
OneFifty and OneThirty confirm themselves as the season's essentials. Globetrotter, thanks to its performance of water-repellent fluoro free, ensures high performance and deep attention to the environment. City-Zen and Connoisseur create trend with their urban appeal. The new Legend fabrics, inspired by past collections, rediscover the real essence of wool.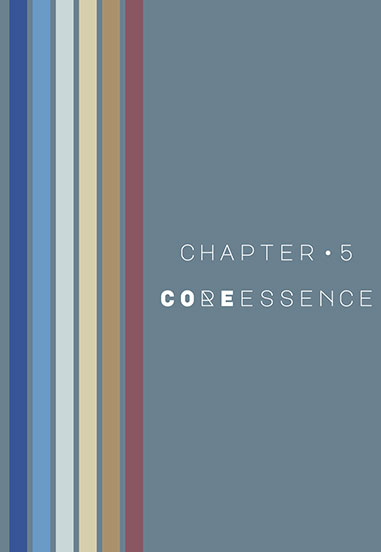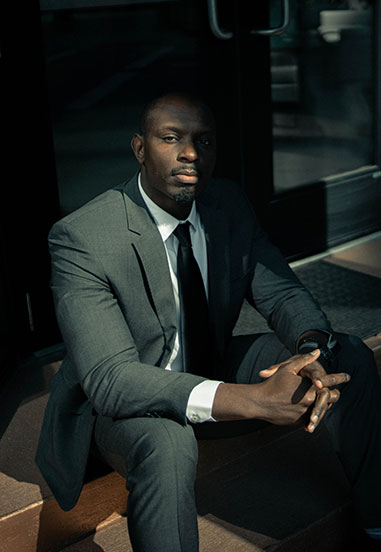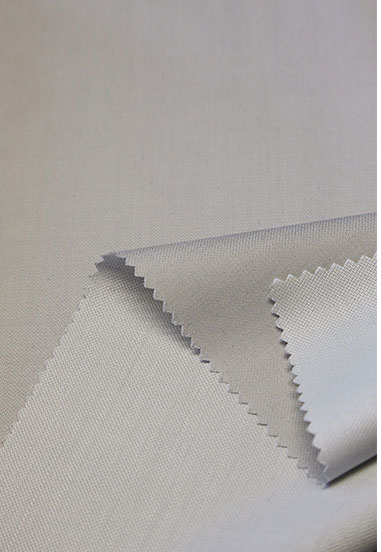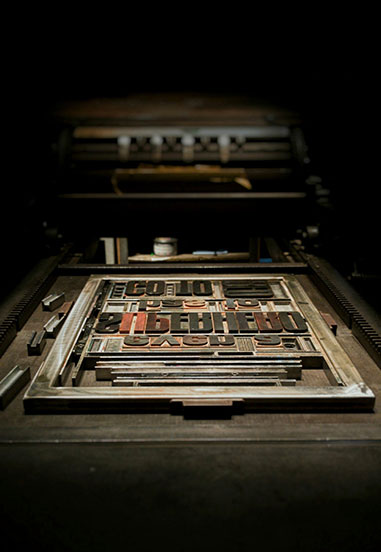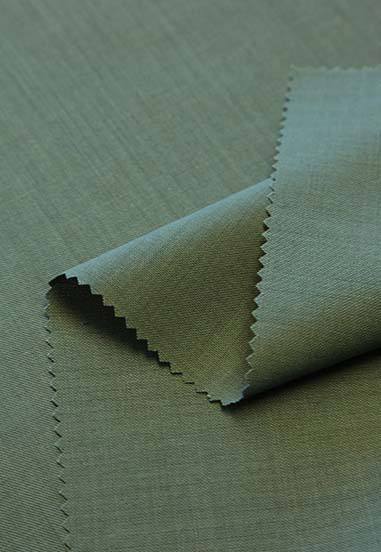 VESPER – VAULT – ROYAL FLANNEL
A selection of the most iconic and innovative fabrics from the Guabello collection enclosed in a one-of-a-kind bunch service.
The Vesper bunch offers extremely refined fabrics with stylish and valuable details able of making every outfit so unique. The selection of the Vault bunch is pure performance thanks to the K-Easy, Globetrotter and Motion fabrics, in which wool literally exceeds the boundaries of innovation. The Bunch Royal Flannel offers a selection of the superior and finest flannels in the collection.
Discover the exclusive Guabello bunch service.