Cutting-edge technological innovation and an ongoing interest in functional details extends into the new Fall-Winter 23|24 proposal by Guabello.
Proud to be performances pioneers, this is the beginning of the Space Explorers collection, ready to outcome an interplanetary good vibe zone.
Check out all the latest news from FW 23|24 collection!
CHAPTER 1 – UTILITY DRIVEN
K-EASY
Able to create the perfect balance between functionality and everyday practicality, K-Easy fabrics offer a 360° fit, where wool has no limits on performances and creativity.
Comfortable, practical, versatile, K-Easy fabrics from the Fall-Winter 23/24 collection by Guabello redefine the concept of comfort style, creating an extremely current and functional capsule, a real leader of the utility-driven team.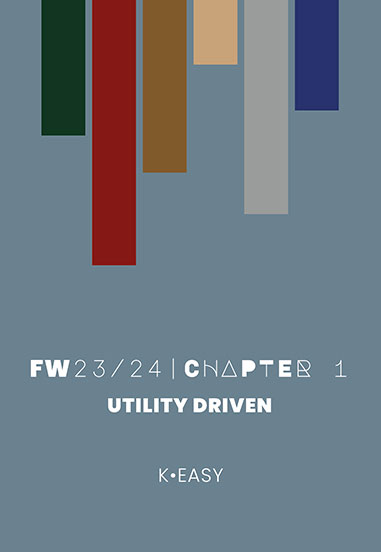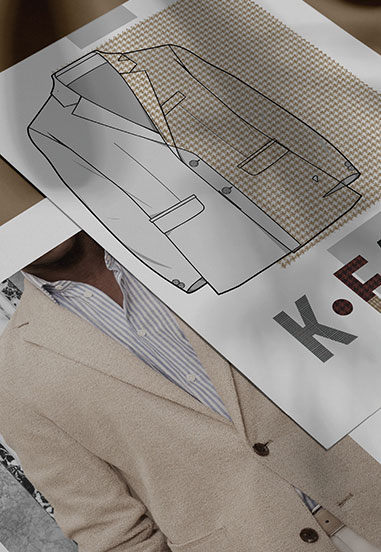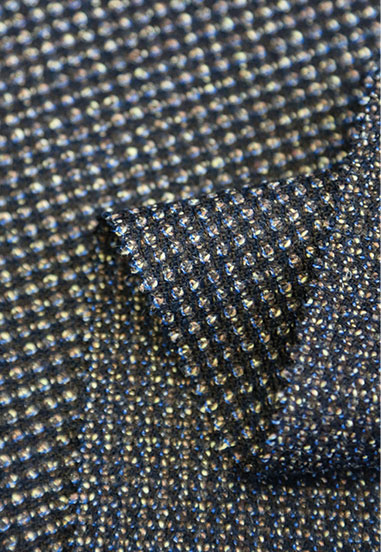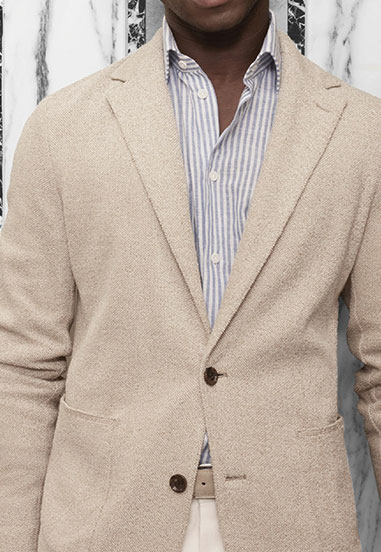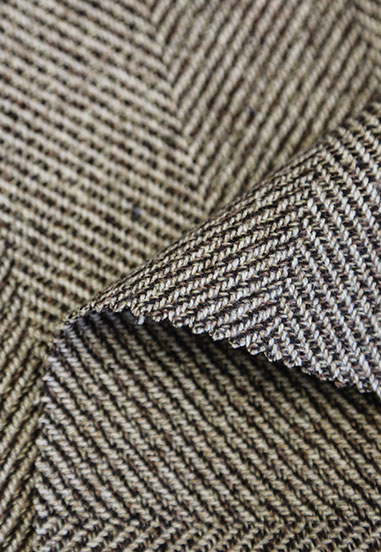 CHAPTER 2 – MINIMAL ESSENCE
STUDIO
Tailor-made silhouettes that respond to casual dress-codes. This is the essential starting point for Studio's fall-winter proposal, with its characteristic minimal code.
Impeccable fit, high resistance to creases and elastic feature: Studio was created to respond to the most creative needs of fashion designers, to break the rules of fashion and create new trends.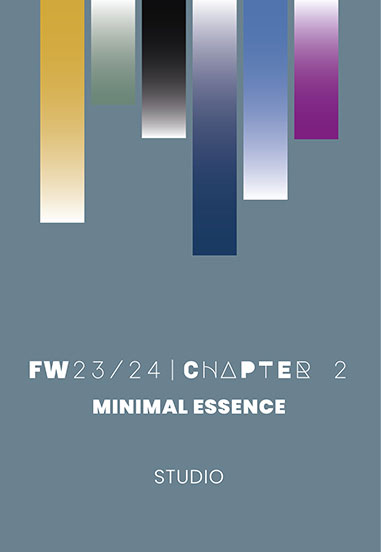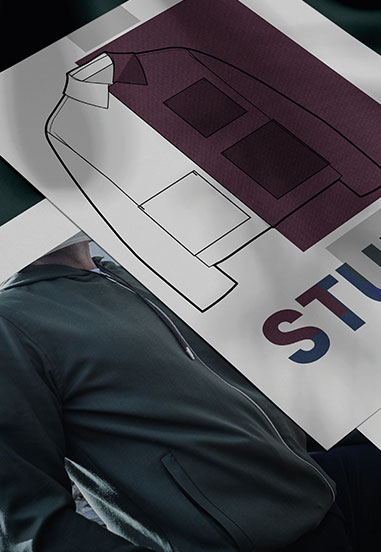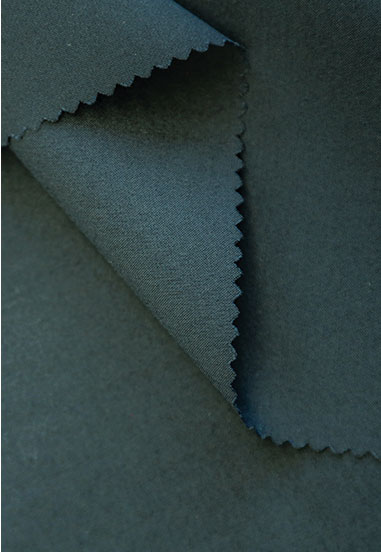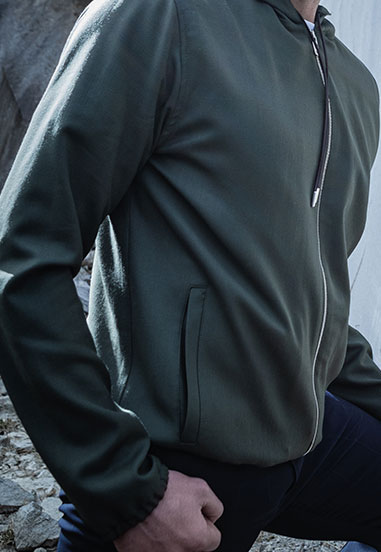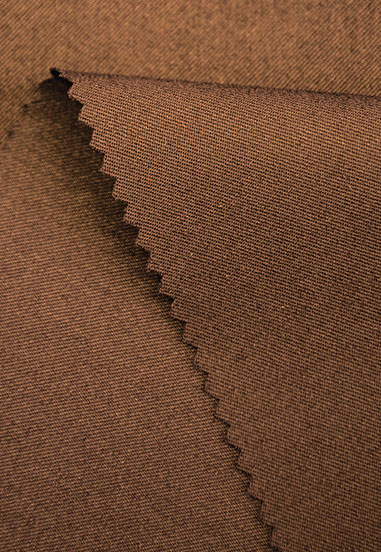 LIBERA – LIEVE
Creativity and colors are the absolute main stars: designs that conquer at first sight, warm and trendy hues ideal for the winter season, with a touch of extra comfort thanks to the innovative elastic feature.
Whether you are planning a special weekend or a cocktail party at sunset, you'll look great!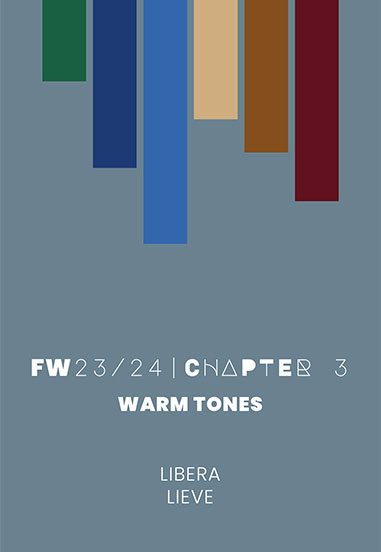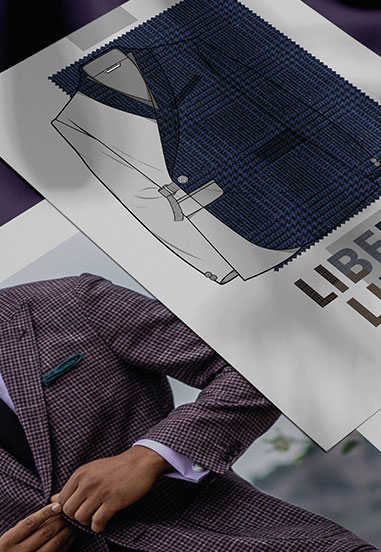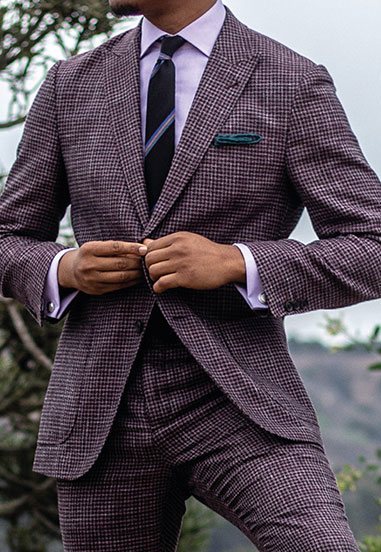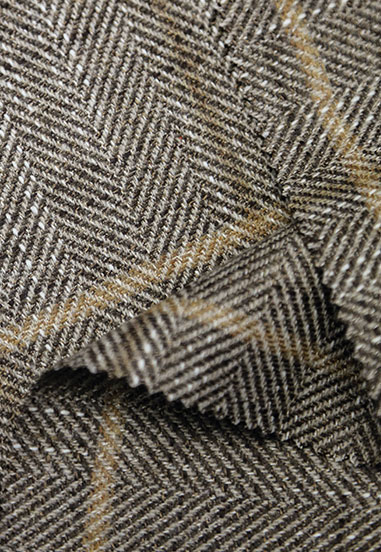 SPACE – MOTION
Carefully selected to provide maximum comfort, for these capsules everything is about performance thanks to the natural mono and bi-stretch feature.
Designed for the hectic city life and for those who require a certain elegance, Space and Motion are key for the next moon trip.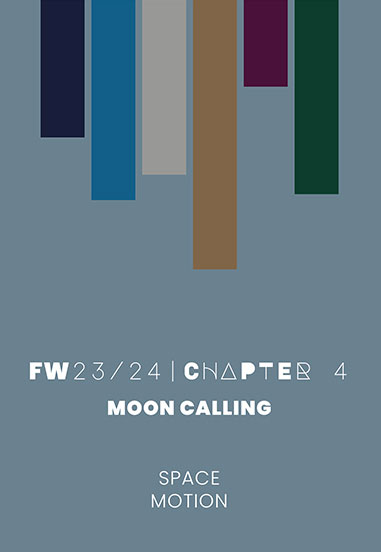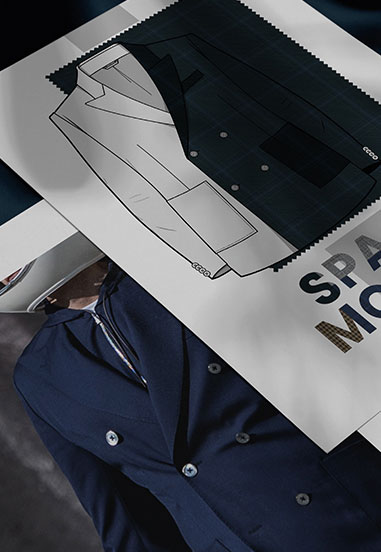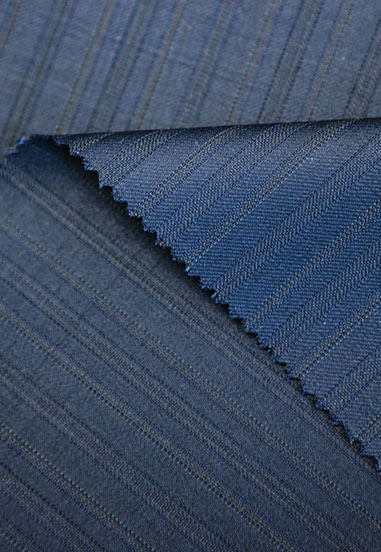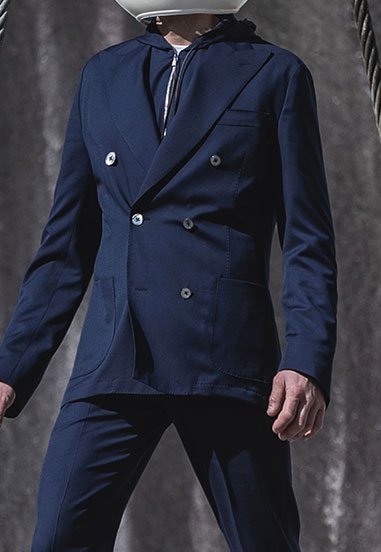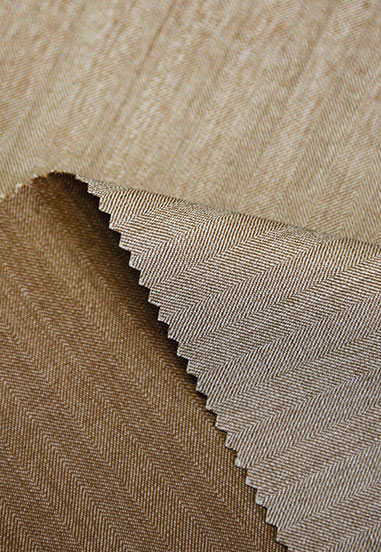 CHAPTER 5 – DYNAMIC HERITAGE
ROYAL FLANNEL
Expression of Guabello DNA, this season's flannel selection highlights the versatility of winter colors, underlining the versatility of greys in their multiple nuances, at once essential and maximalist.
Highly versatile and natural stretch, perfect for those who love to invent a different look every day.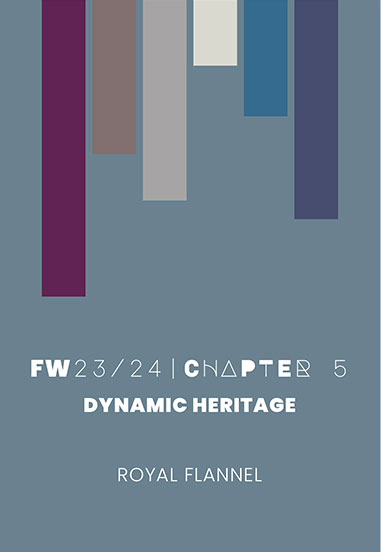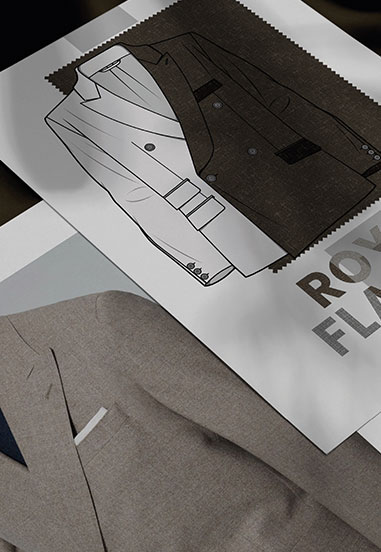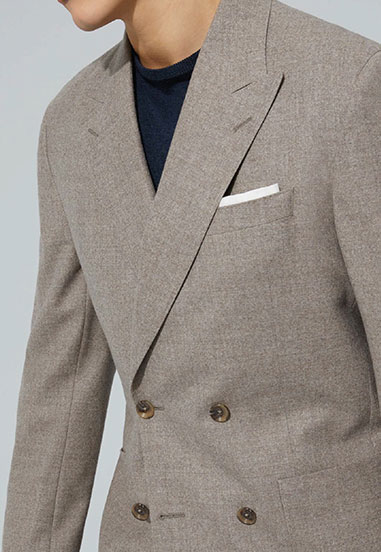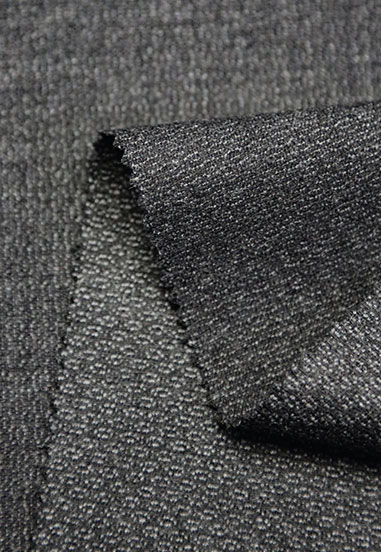 ONETHIRTY
Guabello's Fall-Winter 23/24 selection of OneThirty fabrics guarantees a distinctive timeless elegance, representing the real classic core of the collection.
OneThirty fabrics are perfect in any season, the perfect balance of innovation and tradition. Extremely soft to the touch and breathable, they ensure a perfect fit all day long, thus becoming the best ally for any look of the businessman.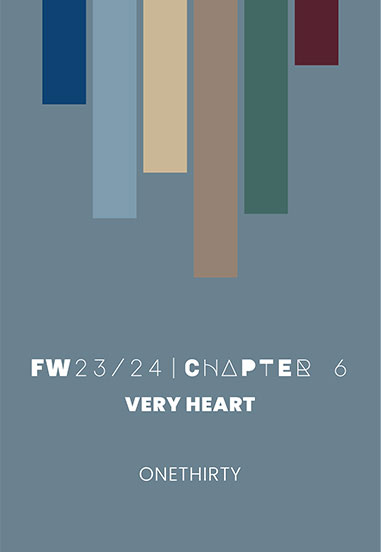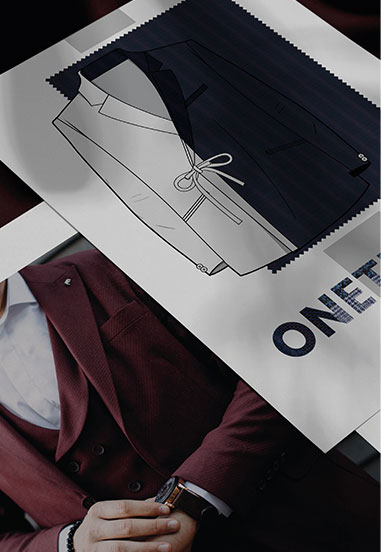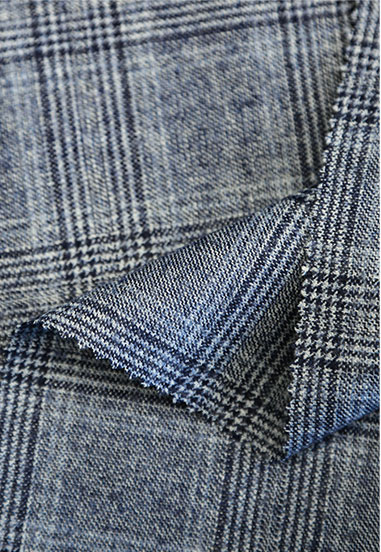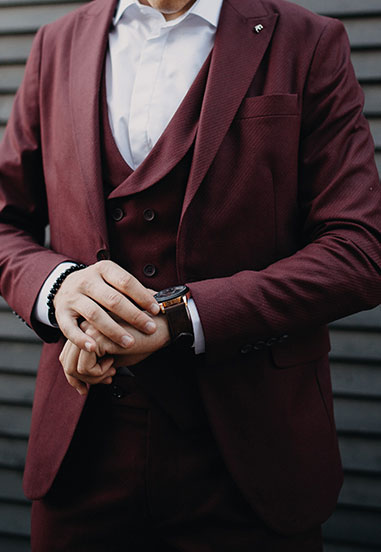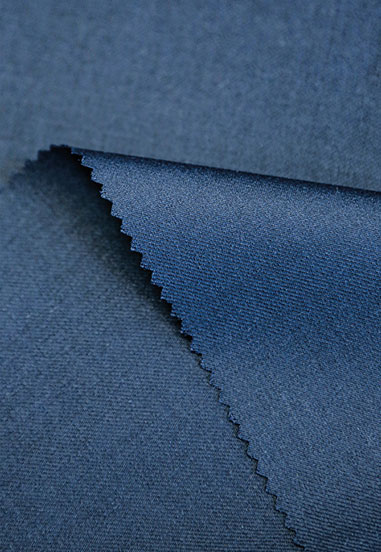 CHAPTER 7 – ELEVATED BASES
LEGEND – CITY-ZEN – CONNOISSEUR
Legend, Connoisseur and City-Zen fabric capsules are undeniably the key to the elegance of Guabello, a real foundation for a sophisticated style code.
Legend highlights the real essence of wool, a valuable raw material par excellence. The Connoisseur capsule is the undisputed style icon of the winter collection, specially designed for real wool masters. The City-Zen capsule, made from the finest Authentico certified Merino wool, is characterized by a remarkable urban elegance.