Ispirato alla storia di Guabello ed al suo patrimonio, Legend fa emergere la vera essenza della lana Merino, pregiata materia prima naturale per eccellenza.
Caratterizzato da una caratteristica mano ruvida e da pesi più importanti rispetto agli altri tessuti della collezione, con un look accattivante e distintivo, Legend garantisce uno stile ineguagliabile ai tessuti. Legend fornisce un nuovo concetto di eleganza, dove la sartorialità ricopre un ruolo di primaria importanza.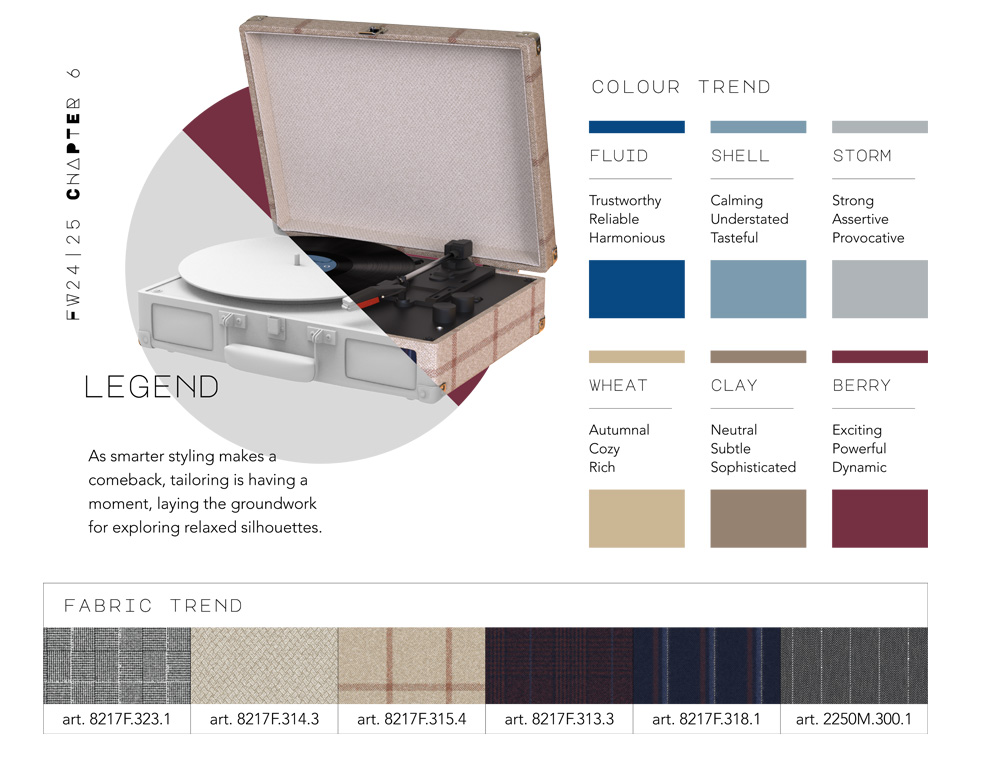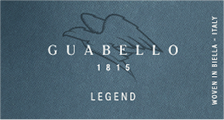 Legend capsule is inspired by the heritage of the iconic fabrics of past Guabello collections, it turns up the real essence of wool and its value, as the undisputed raw material par excellence. With a distinctive classic look, Legend chooses to give primacy to wool an ordinary finesse, able to give unmatchable style to the fabrics.