SS24 / S P A C E S H E E P
A growing demand for performance finds its best response in the selection of Space and Motion fabrics that Guabello presents for the spring-summer collection '24.
The idea of tech fabrics, with performance characteristics and technical details, perfectly completes the proposal of Space and Motion fabrics.
With the fundamental 100% natural elasticity, these capsules ensure maximum performance on every occasion, even for your next flight to the moon!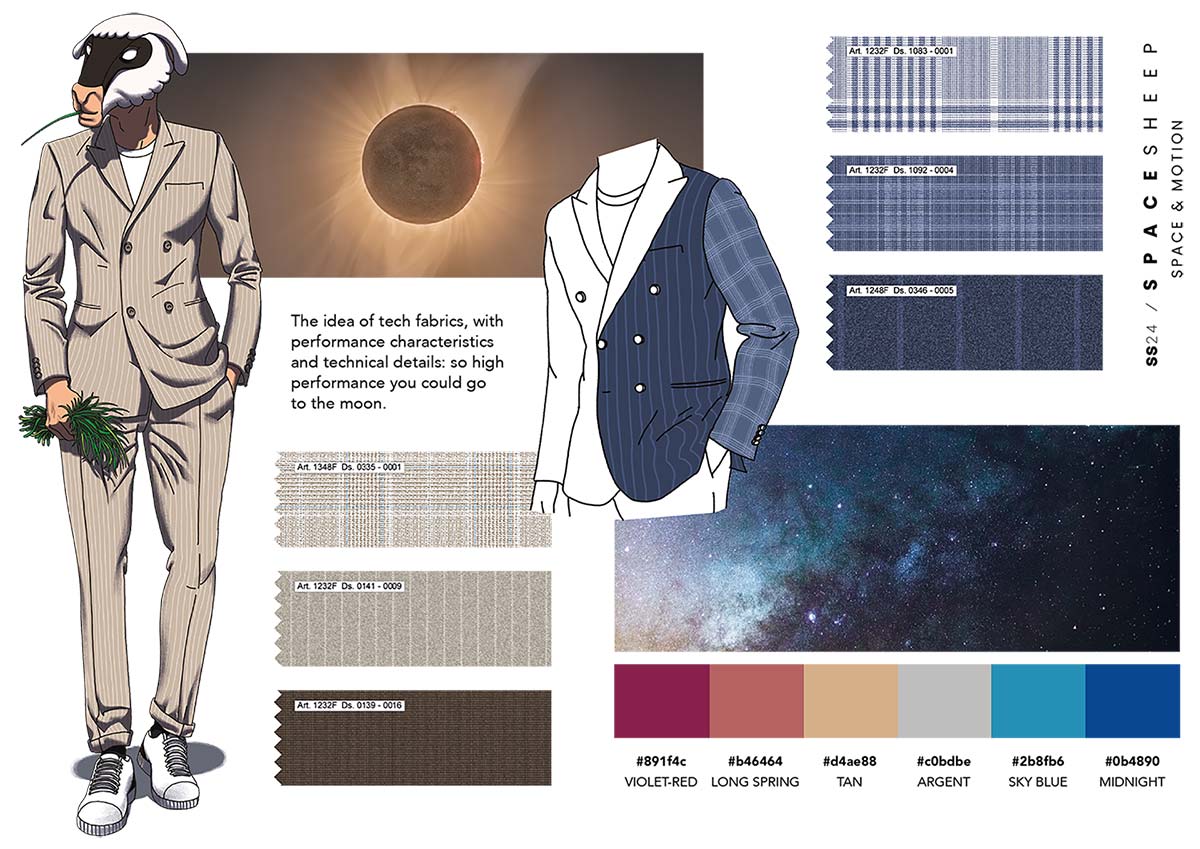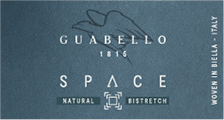 Space is the innovative selection of fabrics created by Guabello to satisfy an increasing demand for performances. The result of a daily technological research and constant attention to the environment, these fabrics stand out for an advanced four-way natural stretch feature, obtained with no use of artificial yarns.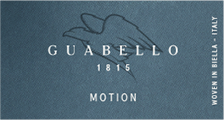 Motion is an innovative fabric, the result of an advanced technology that guarantees a high level of natural stretch, with no use of synthetic nor artificial yarns. Crafted to meet the demands of a contemporary and dynamic customer, who seeks maximum comfort but doesn't want to give up elegance.